Pros:
less resistance and faster pumping than cheap pumps.
pressure Gauge
can be mounted under a bottle cage
a good size for a mini pump,i ride with it on every ride.
Cons:
more volume would be nice so pumping would go faster.
rubber seal wears fast(but I guess it will not wear out for years. unless you use it every single day
the locking lever snaps back in place, so keep your fingers away, or it can be painful.
because the rubber seal wears out so fast the pump slides up while you use it, so you have to take it off and on again.
the pressure Gage might be confusing for some.
http://www.topeak.com/products/pumps/minidxg
because the rubber is soft it fast wearing a rubber, after about 10 times of use, I can see that very noticeable signs of wear on the rubber seal.
Conclusion:
I was not satisfied with this pump, but it was a lot better than the super cheap pumps that take endless time to get up to just 20 psi.
I recommend getting a pump with larger volume/larger air chamber, double the size would do I think.
I did not find replacement rubber seals anywhere in Norway, but this is not Topeak's fault, Norwegian stores usually are like this, some sell stuff but replacement parts are difficult to get, But I eventually found spares on SJS Cyles: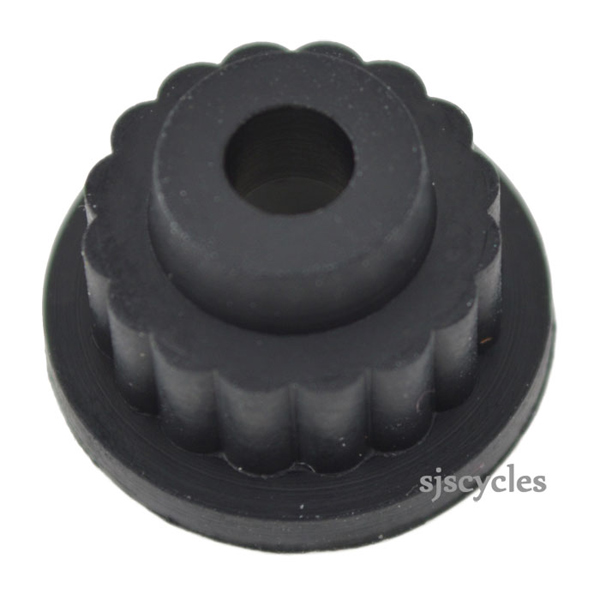 https://www.sjscycles.co.uk/pumps/topeak-spare-presta-schrader-rubber-gasket-for-smartheads/?sessionid=314ae532f3cd80a783ffccf8bea41f7eeb00d7b4
https://www.sjscycles.co.uk/pumps-spares/?brand=topeak
So I can't really recommend it.